My newest body of works called "BRIDGES TO PORTLANDIA" are photographic portraits of steel structures, printed on aluminum. Stoic structures that may have been thought of as being rather stiff surprise us with their unexpected colors, unique personalities, and individual styles of dance. With a very blue sky too intense for the day, we travel to the stars in sunlight, or to the moon in daylight, below white cotton ball clouds, on bright yellow streets that remind us of the land of Oz. I wait for those moments in Portlandia, inbetween the drops of rain, when it becomes time to chase the rainbows.



"WALKING THE STEEL" photograph on aluminum by fine artist Lori Ryland from her "BRIDGES TO PORTLANDIA" series of artworks.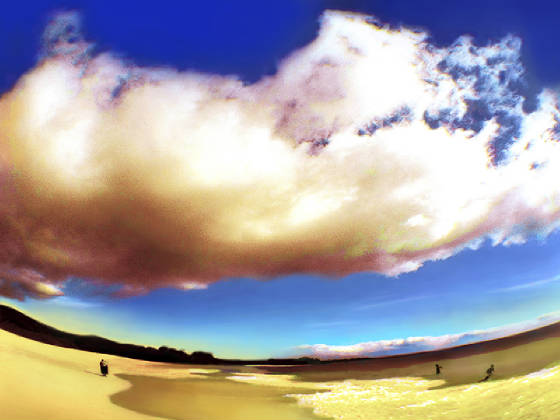 "WAITING FOR THE RAIN" 18" x 24" limited edition gilcee gallery
wrapped canvas ready to hang. $149 limited time offer!

loriryland.com ART STUDIO & GALLERY

CHECK OUT loriryland.com ART STUDIO & GALLERY on FACEBOOK!