ART LAUNCH for young people and teens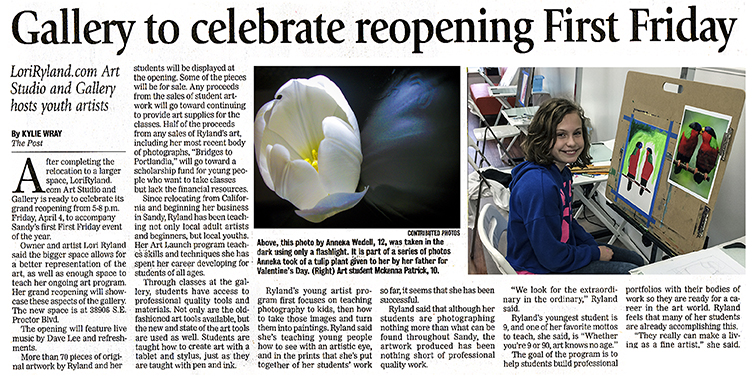 ART LAUNCH FOR TEENS & YOUNG PEOPLE is a "cutting edge" art program designed by professional fine artist painter and photographer Lori Ryland. Students are provided with professional fine art painting, drawing, and photography instruction, and instruction in digital art and digital photography software. Students will learn painting on canvas and canvas papers, watercolor pencils, black and white drawing medias, as well as Adobe Photoshop, Adobe Bridge, and Camera Raw. Each student will be guided in their own individual direction within a group setting. Students will have the opportunity to partiipate in photoshoots and will learn how to transfer their phographs into great images to paint and draw from, as well as how to print and market their photographs as fine art, and display their artworks in a professional art exhibition. Tuition is $295 for six classes one afternoon one day a week after school for 2 hours, which includes professional art supplies for each student, as well as the use of wacom tablets, and Apple Air ipads. After the six week program students will have the opportunitty o continue on a monthly basis for $135 for every four classes. Students will be required to purchase a $35 Professional Art Portfollio.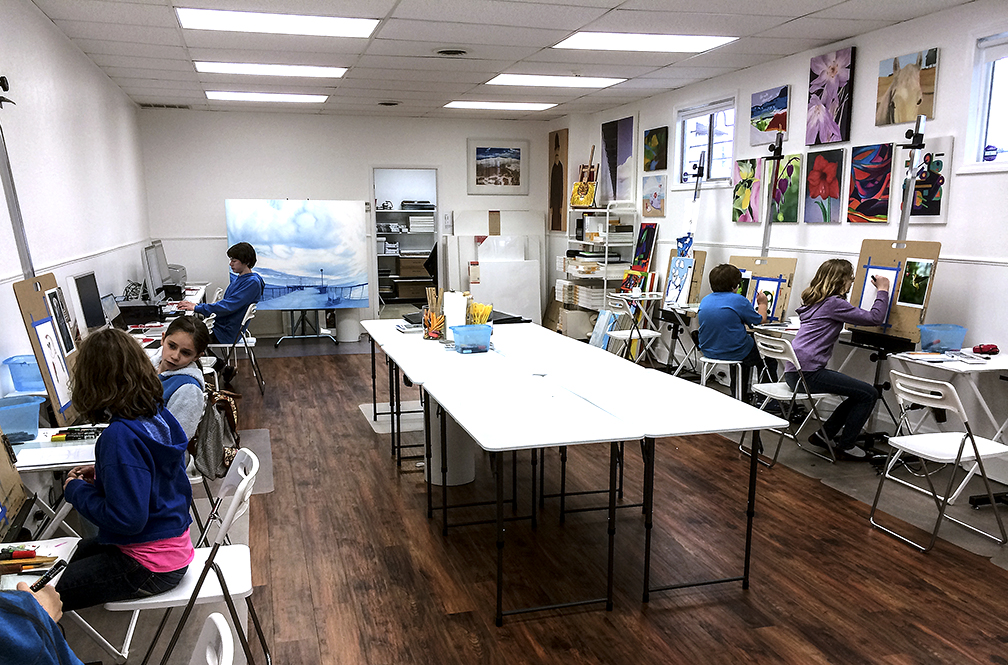 The goal of this program is to empower young people and teens to "do great things" by developing their unique inner creative voice, with each student working in their own individual artistic direction, within a group setting. Photographs on this page were taken by students in the ART LAUNCH program, in photo shoots in the classes, in and around Sandy, and then were developed in the digital darkroom in class.
PHOTOGRAPH BY NINA PISCITELLO AND BROOKE PHILLIPS
PHOTOGRAPHS BY MCKENNA PATRICK AND TATUM WETHERBEE